a 12-year-old girl left her home in the Baltimore suburb of Nottingham at 7:30am, heading to her middle school. She never returned home. When her mother called the school later, she discovered that her daughter had not even arrived. Suddenly, Baltimore County Police were calling in the FBI to assist in their search for a missing person.
According to police reports, "an unfamiliar blue pick-up truck with North Carolina license plates" was spotted by neighbors near Jane Doe's home that morning. (While the girl's name was previously published in Baltimore local media, we'll refer to her by the name used in recent court documents—Jane Doe—because of her age and because of the nature of the crime allegedly committed against her.) Over the next four days, the investigation of Jane Doe's disappearance led to a ranch house on a cul-de-sac 340 miles away in Raleigh, North Carolina. That's where North Carolina Alcohol Law Enforcement agents working under the direction of the FBI eventually found the kidnapped girl—along with a 32-year-old probationer named Victor Yanez Arroyo.
The girl is now back with her family, but according to arrest documents, Jane Doe told authorities that "at the residence, Arroyo had non-consensual sex with her two times." Arroyo was arrested and now faces a wave of state and federal charges.
Luckily, the FBI and other law enforcement agencies had Doe's real name and several aspects of her digital identity to work with, including her Xbox Live gamer tag, her Apple iCloud account, and her social media chat accounts. All of these digital identities played a role in the forensics work used to track down Jane Doe's abductor.
But they also played a major role in her abduction.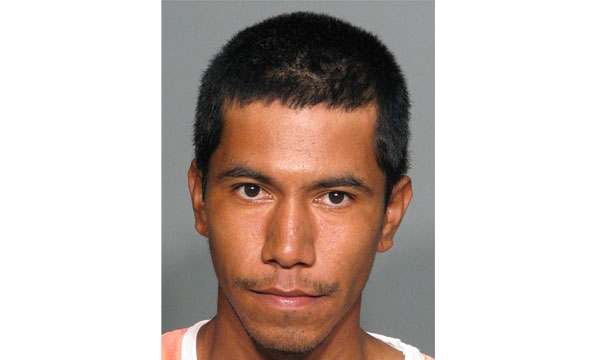 From Kik to Carolina
During his first court hearing, Arroyo told the court through a translator that "I didn't do anything." But authorities claim that Arroyo chatted with Jane Doe in Xbox Live chat and over social media services she accessed from her iPod. (Arroyo, a Mexican national, was already on probation for assaulting a woman in 2007. He is alleged to be in the country illegally.)
According to statements by Baltimore County Police Department officials, Arroyo wasn't the only adult in contact with Jane Doe. The girl had online communications with a number of men in Xbox Live chat and on social media apps. Jane Doe's mother was allegedly aware of these conversations—at least some of them—though she does not appear to be aware of the extent of Jane Doe's online contacts.
On November 14, Microsoft provided transcripts from the last 30 days of Jane Doe's Xbox Live chats to law enforcement. In those transcripts, investigators found this conversation between Doe and someone other than Arroyo. It was from October 17, nearly a month before the abduction:
[Jane Doe]      I'm leaving

[Other user]   wat do u mean

[Jane Doe]      I'm leaving this Friday and I'm going to live with some guy

[Other user]   Oh =(

[Jane Doe]      I'm running away with him

[Other user]   Your just going 2 leave me like that

[Jane Doe]      It's for the best babe

[Other user]   WAT BEST!!!, y said that u will never leave my side and I will never leave your, now look your leaving me

[Jane Doe]      I love you

[Other user]   I u do love me y are u leaveing

[Jane Doe]      Im not going but babe Im scared he said he was gonna kidnap me

[Other user]   ok and but he doesn't know where you live

[Jane Doe]      um yea I told him where I live

[Other user]   y ?

[Other user]   * put arm around u*

[Jane Doe]      he know my address

[Other user]   did u tell your mom?

[Jane Doe]      no because I used kik and I'm not supposed to have it so Id get in big trouble.
The Kik app includes the ability to send photos and Web content to another user. Kik requests a birthday when registering an account, and its rating on the iTunes store warns, "You must be 17 years old to download this app," but the service does not verify those dates or even the validity of the e-mail address used to sign up.
Kik has become quite popular with minors, and anyone who knows a Kik account name can send messages to that user, which has made Kik an apparent hit with pedophiles, according to anecdotes from law enforcement officials across the country and around the world. One self-acknowledged pedophile told New Jersey's The Trentonian that Kik was especially effective for obtaining pornographic images of children, particularly when combined with an app called Hit Me Up, which is no longer available in the US iOS app store. (Ars reached out to Kik for details on what it's able to provide to law enforcement in cases like the Jane Doe abduction, but the company has not responded.)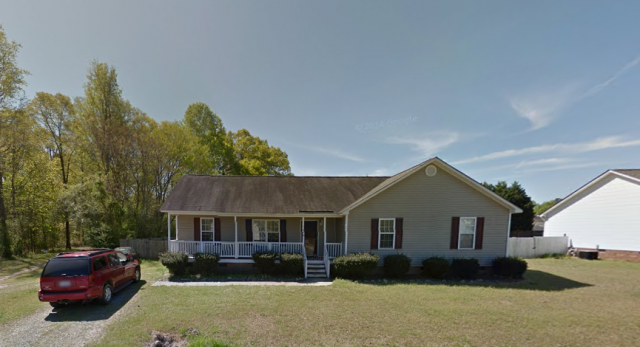 There were other leads to follow besides the Xbox chat transcripts. Law enforcement officials searched a laptop belonging to the girl's family and found on it a backup for Jane Doe's iPod Touch, which they believed she still had in her possession after the abduction.
Forensic investigators pulled the iPod's serial number, Jane Doe's iCloud account name, and other data from the iPod backup. The serial number and iCloud e-mail address were then provided to Apple to determine if the iPod was still active and to see if it could be traced. Apple confirmed that the device was still in use and began to monitor it.
Apple was able to provide investigators with an IP log history for the iPod from November 11-14. Two different IP addresses showed up in requests from the device. The first was traceable to a network run by the Johnston County Public School System in North Carolina. The second came from a Time Warner Cable customer in Clayton, a Johnston County town, and the subscriber address was just one block away from an elementary school.
Investigation of that address provided a clue that led to another home 21 miles away, where North Carolina ALE agents ultimately found Jane Doe at 10:00pm on November 15. The agents arrested Arroyo and seized two iPhones, a Sprint HTC EVO Android phone, and an iPod from the house.
Arroyo is currently being held in a North Carolina jail, facing federal charges of forcibly transporting a minor across state lines. He has also been hit with North Carolina state charges of kidnapping and rape, for which his bail is set at $1.5 million. The US Immigration Service has slapped a "detainer" order on Arroyo that will place him in Immigration's custody if he is released. And Baltimore County has filed for extradition of Arroyo to prosecute him on Maryland charges.