When weather forecasters announced that a hurricane would be hitting areas across Florida hard, Deanna Feist and her husband decided to celebrate their honeymoon by driving north away from the incoming hurricane.
The newlyweds, from Brandon, Florida, barely escaped the category five hurricane, and they wound up in a mini vacation in Pigeon Forge, Tennessee.
As they pulled into The Old Mill, a restaurant, for lunch, their car suddenly went kaput.
All the lights inside went on in a rush, and when they switched the engine off, it wouldn't start up again.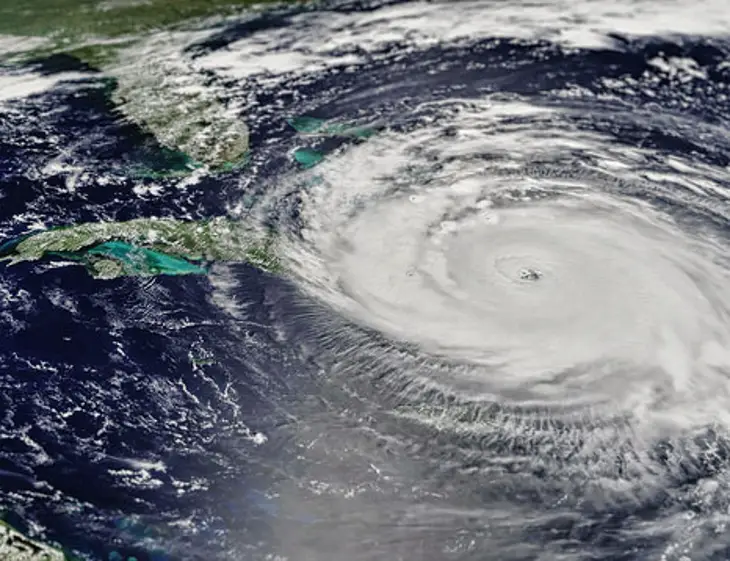 Luckily, they were able to ask a man parked beside them to help jump start the car, and he happily agreed.
Meanwhile, Deanna went up to the restaurant to add their name to the wait list so they could get a table quickly.
Little did they know that Mo Tamaddoni, the longtime manager of the restaurant, was watching the scene unfold through a window.
He told Deanna that he'd make sure they got a table fast so they could deal with their vehicle troubles as soon as possible.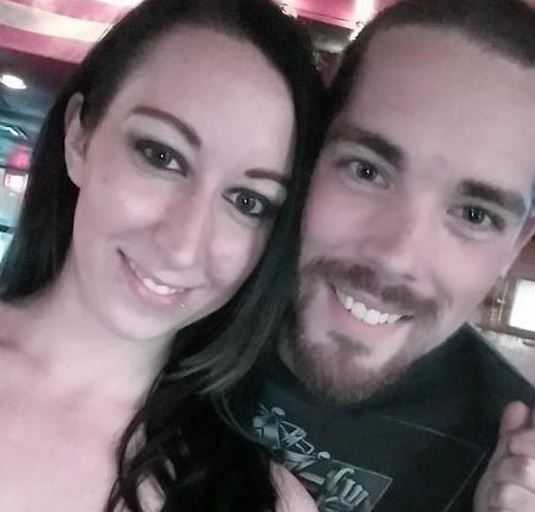 Deanna and her husband enjoyed a meal, and as they prepared to pay, a waitress came up to their table and, instead of giving them the bill, handed them an envelope.
When they saw what was inside, they were completely blown away!
The envelope contained a lovely note from the manager, explaining that he could safely assume they were driving away from Hurricane Irma and that his brother lived in Florida.
Enclosed in the envelope was a meal ticket so they could come back next time, alongside a whopping $200!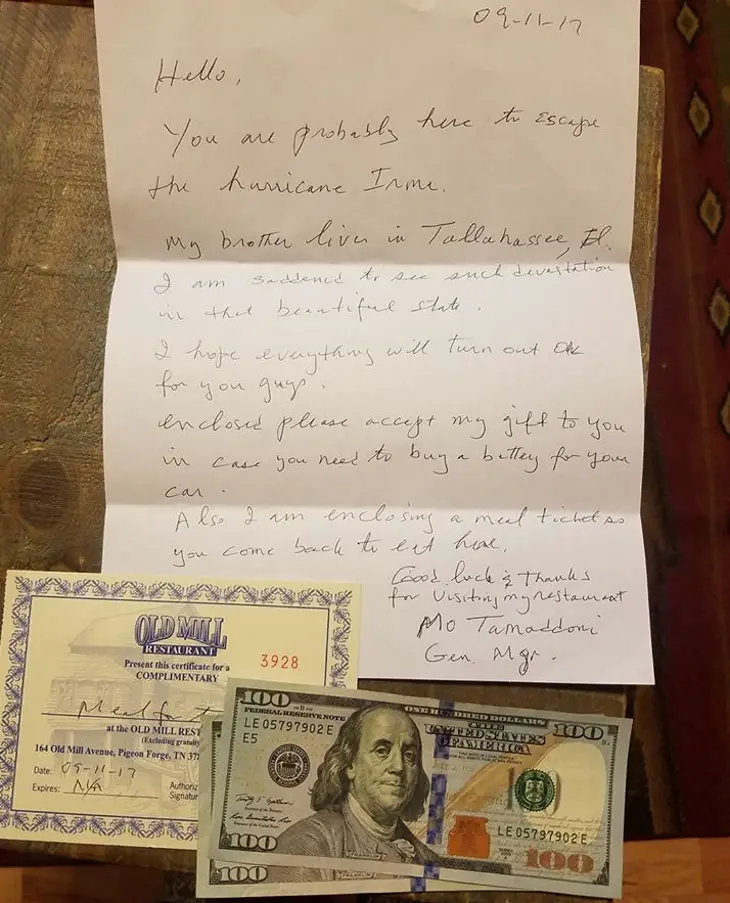 Deanna and her husband were amazed by this display of kindness and generosity.
They then vowed to pay it forward and continue this circle of kindness!
Deanna shared a picture of the letter and the story behind in on Facebook, where it received over 28,000 shares.