After a popular location for children's parties resulted in a horrifying turn of events for Cortney Moreno and her son, Dominic, who was celebrating his birthday at the spot.
Moreno took to social media to make a public service announcement cautioning parents to not make her mistakes.
The staff at the location did not seem particularly knowledgeable about children's welfare, nor did they seem to care much for it, either.
As Dominic was jumping on a trampoline, he was bounced next to a much older teenager.
The staff told Dominic to stand up while the other child was still bouncing, trying to make him get off of the trampoline.
But as he tried to stand, the other teen jumped again, and Dominic fell – and he couldn't stand up again.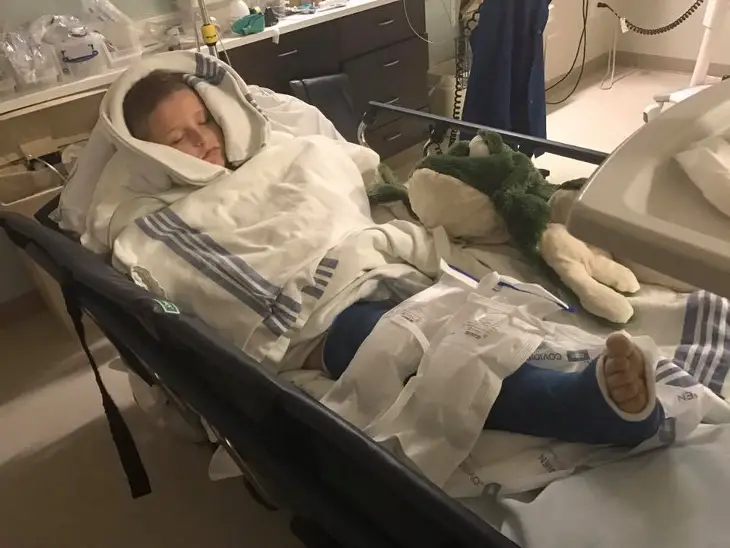 But even when staff saw Dominic had become injured, they did not tell any other kids to stop jumping.
Dominic was rushed to the hospital, where it was found that he had broken his tibia, both of his growth plates, and his knee had been so badly dislocated that it had flipped over.
He was in huge amounts of pain and had to be kept at the hospital for five days.
Two months later, Dominic is bedridden at home. He had to use the bathroom in a cup, has to be given sponge baths, and he can't move at all unless someone gently lifts his leg no more by six inches upwards when sheets have to be changed.
The rest of his third-grade year had to be done from his bed.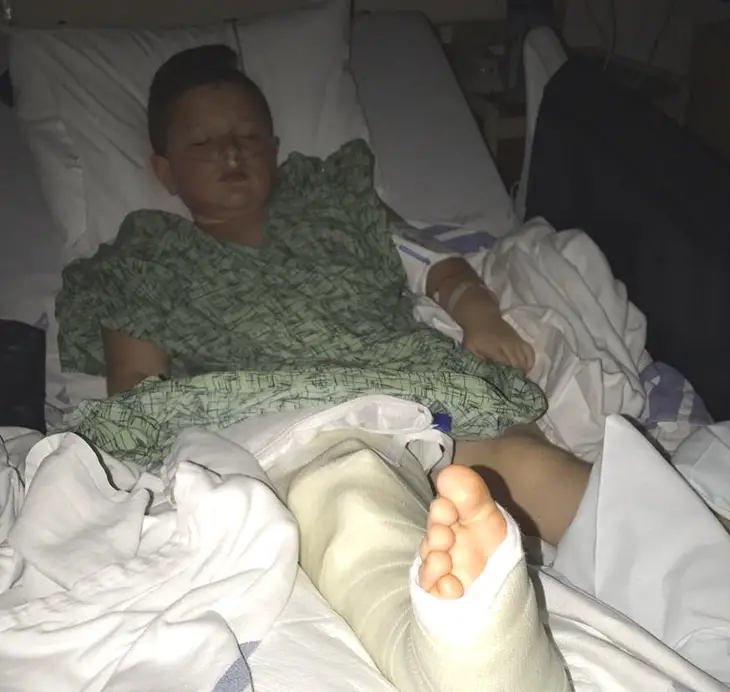 Meanwhile, Cortney soon discovered that the danger of trampolines and kids has been well recorded in many different journals and studies.
She posted on Facebook about what happened in order to alert other parents about the dangers, cautioning them to avoid trampoline parks.
Dominic attends physical therapy sessions regularly, but he has a lot more to overcome.
He will continue to go to the hospital well into adulthood for regular checkups, but there is yet hope for his future.