Justice is served – in a nasty way. Dmitry Nikolaev, 30, is a married man.
He went to a bar and had a drink with a young blonde.
They started to flirt, and the woman invited Nikolaev to the sauna – he agreed.
All Nikolaev, a well-known TV actor, remembers is that they went to the sauna and had some more beer.
The next morning he woke up at a bus stop.
He was covered in blood and was rushed to the hospital.
Nikolaev was missing his testicles.
The doctors say that the procedure done on Nikolaev was done skillfully.
That it was a proper surgery done by someone with medical training.
Take a look at this image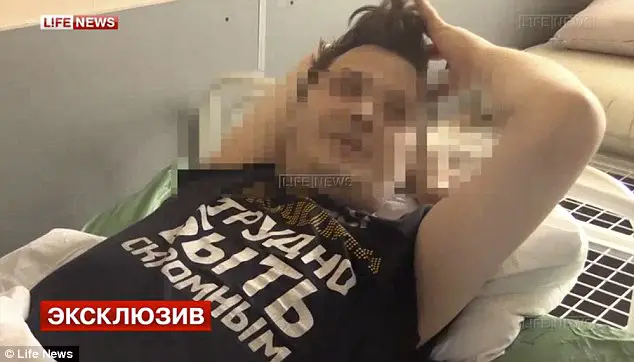 It is likely that Nikolaev's beer was drugged and that the person(s) responsible were connected to a gang that sells human organs.
Can you imagine being Nikolaev and having to tell your wife what happened?
Share away, people.