With all the jokes about Walmart – it is nice to read a story that offers an entirely different side. This story involves a Walmart employee who works in a Biloxi, Mississippi store. Meghann Shaw took photos of a touching scene and shared the story on social media. Shaw saw Brittany Walton, a Walmart associate, and an elderly man walking hand in hand.
Walton escorted the man through the store and helped him do his shopping! Once Walton was identified, she said that the customer goes by "Mr. Roy," and was surprised the photos of her had gone viral. Anthony Chisesi, the store manager, said that his store stresses exceptional customer service and never has trouble finding an associate to help a customer. Being kind doesn't cost you a thing.
Take a look at this photo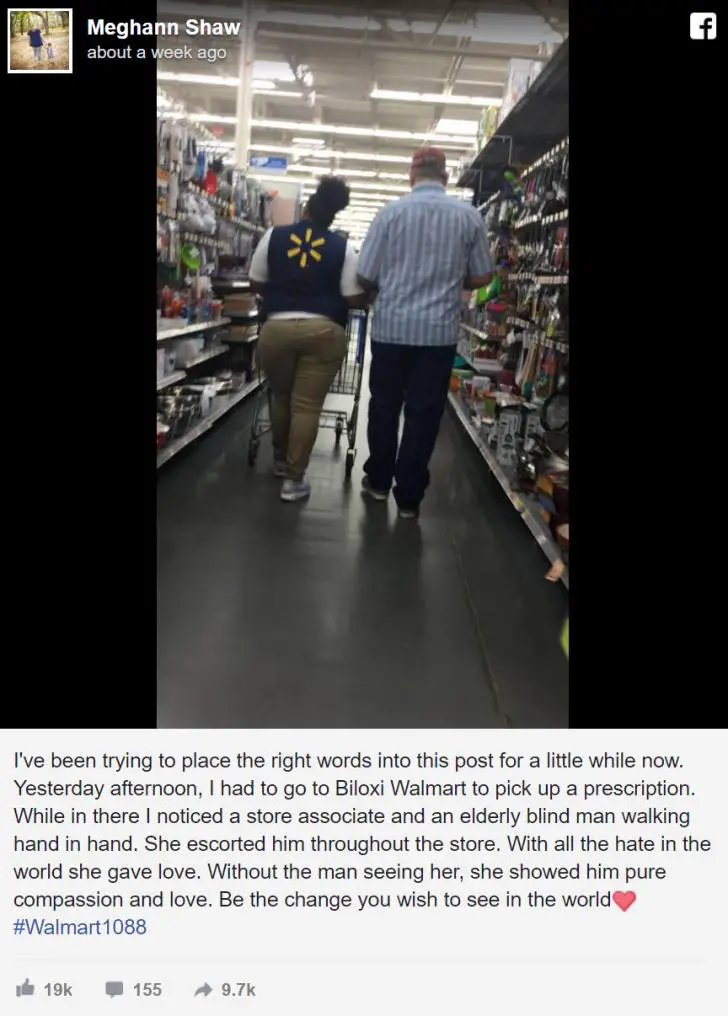 It doesn't matter who you are (or what color your skin is) we are all the same at our core. Share away, people.