Nothing feels better than taking a cool dip on a hot summer day. But before you dive into your local swimming pool, beware: There could be many things lurking beneath the surface—and not all of them can be seen with the naked eye.
The area around and in public pools can contain some really unpleasant things. Depending on where you are in the world, you might come across a filthy child, a bandage, or even what appears to be a dead animal. Especially during the hectic summer months, you never know. Sadly, anything would be preferable to what this public pool had to go through.
Holidays help anxious people to let go of their troubles, but on a recent trip to Florida, this person opted to let go of a little more than usual. That's exactly what it is and does it even surprise you anymore that this is happening in Florida?
When a woman who is happily oblivious to her surroundings, happily scrapes away on the edge of the water as she handles her razor just two feet away children bob past.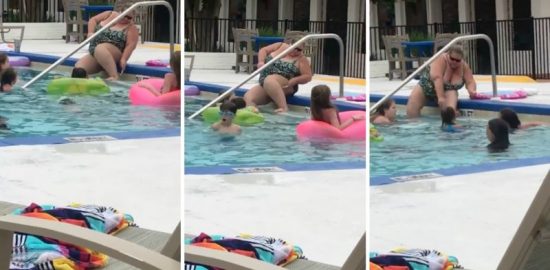 The disgusting scene was filmed in Florida, US, and was posted on the forum website Reddit. The clip has been upvoted more than 50,000 times and has been commented on more than 1,600 times.
Well, she must have forgotten to do this at home so the next best bet was to do that POOL SIDE?! This seems like a deleted scene from Impractical Jokers or something really.
Those poor kids are floating around on their inflatables without realizing that a repulsive individual is standing right next to them. Perhaps at first, you assumed she was merely scratching her leg. But she had a razor, which she dipped into the water. Great!
No other swimmers seem to bat an eyelid – apart from the cameraman who slyly records the eye-watering footage of the lady depositing her stubble into the pool.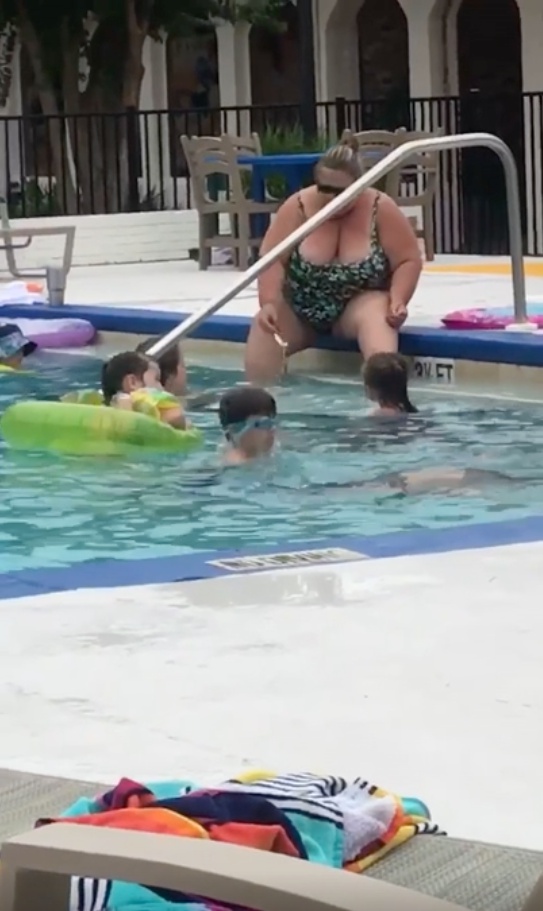 'Imagine the inadvertent gulp of water that sometimes happens when you're swimming.. with all the shaved hair in it.' One reddit user commented.

'This is the kind of person that if you asked her to quit shaving her legs in the pool, she would snap off at you for telling her to stop.'One added.

Another said:'I used to lifeguard at a YMCA so figured I've seen it all until this video. If public pools have taught me anything, it's that people are disgusting animals.'
Another commenter also recalled their time working at a public pool.
'I used to work at a public pool and for whatever reason they attract the worst of humanity.'

'I would never swim in a public pool after that experience.'
Just when we all came off a relaxing holiday weekend, we have to endure this woman.
While public pools are typically treated with chlorine and other chemicals to ward off germs, that doesn't mean they are perfectly clean. Not only are they filled with other peoples' sweat and pee, but adding this woman's hair would make the pool perfectly disgusting.