Have you ever stayed at a hotel, were about to lay down and rest.. but were worried there might be someone or something walking around out there in the dark?
It's no wonder that in unfamiliar environments, you don't always feel comfortable. And who knows, you might wake up to the sound of the door handle spinning slowly from the outside.
These days, it's definitely nice to have some kind of safety precaution. Like in the example of this ingenious trick.
This trick is as ingenious as it is simple – and it will surely help you sleep better at night.
So how does it work?
Well, first of all you need to take a glass. It should be large enough to be hung on the door handle without falling.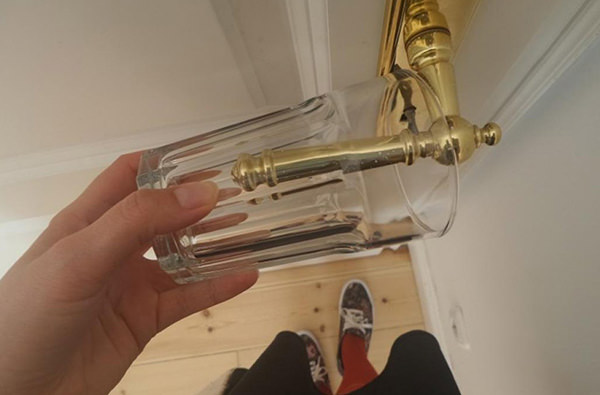 Then, take another glass.. and place it on top of the first glass.
That's it? Well, yes.
Because now if someone tries to sneak into your room or house, the glasses will fall.. and the sounds they make when they break or fall will wake you up!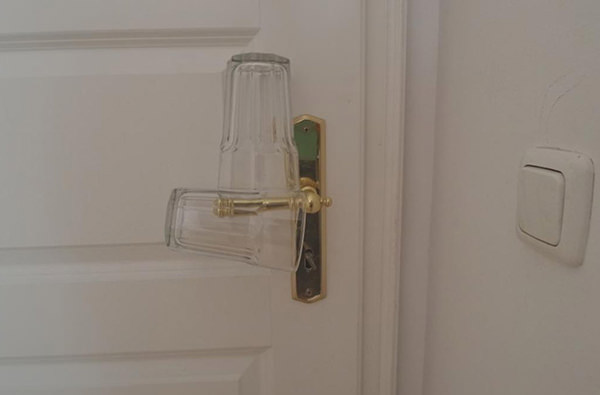 It should not be difficult to prepare your thieves' trap – in the form of a home alarm system!
And by the way, if you don't want the glasses to break, of course there are alternatives. Maybe a keychain or coin.. or even a regular fork.