Karl and Donna Von Schwarz have been married for 63 years and have through both good and bad times together. During that period, their four children have given birth to nine grandchildren for the older couple.
The recent open-heart surgery that Donna underwent has been one of the most difficult experiences for these high school sweethearts, who have kept their promise to support one another in good times and bad.
After surviving open heart surgery, Donna, 81, spent a significant portion of 2018 in the hospital after suffering a stroke.
But through it all, her husband Karl was never far from her side, encouraging her to get well.
Granddaughter Karly Gibbs reports that Karl never left her bedside, and he was able to have the rehabilitation center bring him a chair into his wife's room so he could sleep next to her every night.
Karl and the rest of the Von Schwarz family were so eager to have Donna come home that Karl devised something very special to motivate her to get healthy enough to be discharged.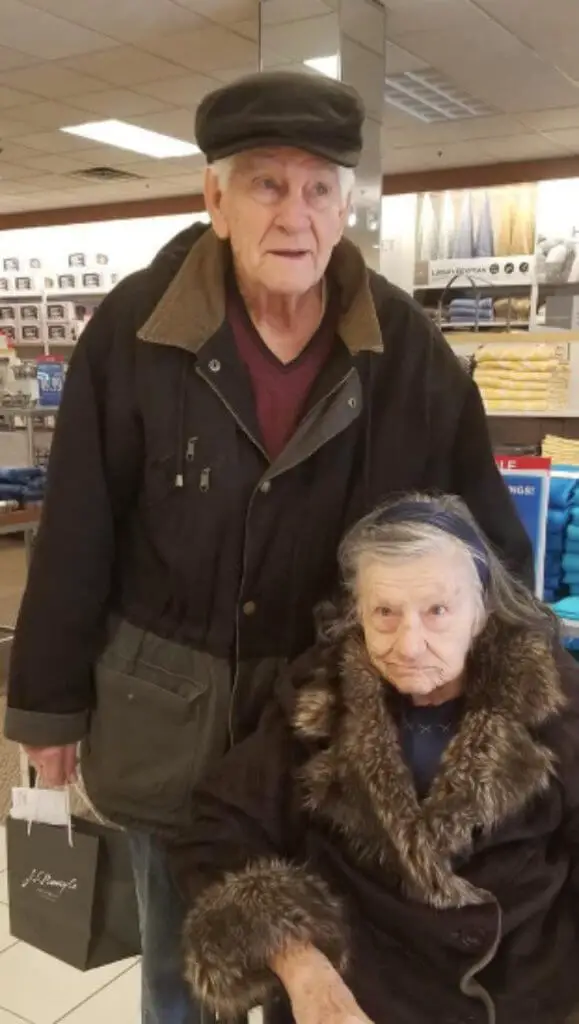 So he told Donna that as soon as she was able to leave the rehab center, he would present her with a sparkling new diamond engagement ring.
Karl kept his word, transporting his beloved wife to a local department store to pick out the ring as soon as she was discharged from the hospital.
But the ring itself wasn't the only surprise that Karl had for his long-time spouse, so he invited the entire family to join them for this special occasion.
Soon after the couple chose just the right ring, Karl was suddenly down on one knee in front of Donna, asking his wife to marry him again.
Granddaughter Karly caught the entire sweet scene on video to share online, posting that the family didn't know how much longer their sick grandma would be with them.
So grandpa presented his bride of 65 years with a new engagement ring and a brand new marriage proposal.
Of course, amid laughter and many tears from everyone witnessing this special occasion, Donna said yes to renewing their marriage vows!