Random acts… by the police.
In Cocoa, Florida, Deputy Sean Cronin and Field Training Officer Anthony Gonnelly went above and beyond to help a family.
The officers, from Brevard County Sheriff's Officer, reached out to a community services team to get a new car seat and groceries for a family with an infant.
The family had fallen on hard times.
The car seat was purchased with donations, the groceries were paid for by Gonnelly and Cronin (from their own pockets).
Tonja Tucker and Valerie Sauro from the Community Services Unit helped collect the funds for the car seat and arrange for its purchase.
In a Facebook post, Brevard County Sheriff Wayne Ivey said that he was proud of his officers.
Take a look at this image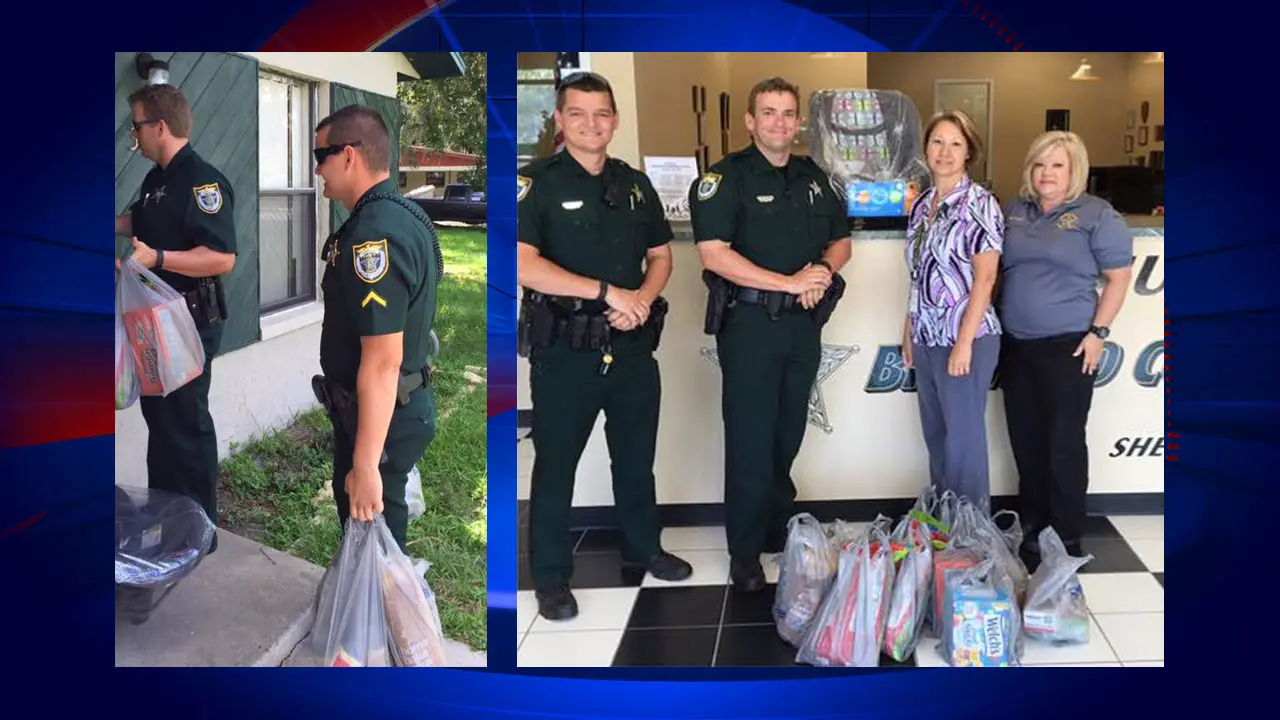 I am proud of them too.
In this day when many people seem so interested in just taking care of themselves, these officers took care of an entire family!
Share away, people!